Meet Our Leadership Team
Meet the Team who helps behind the scenes and on-site to make camp run safe and smooth!
Executive Director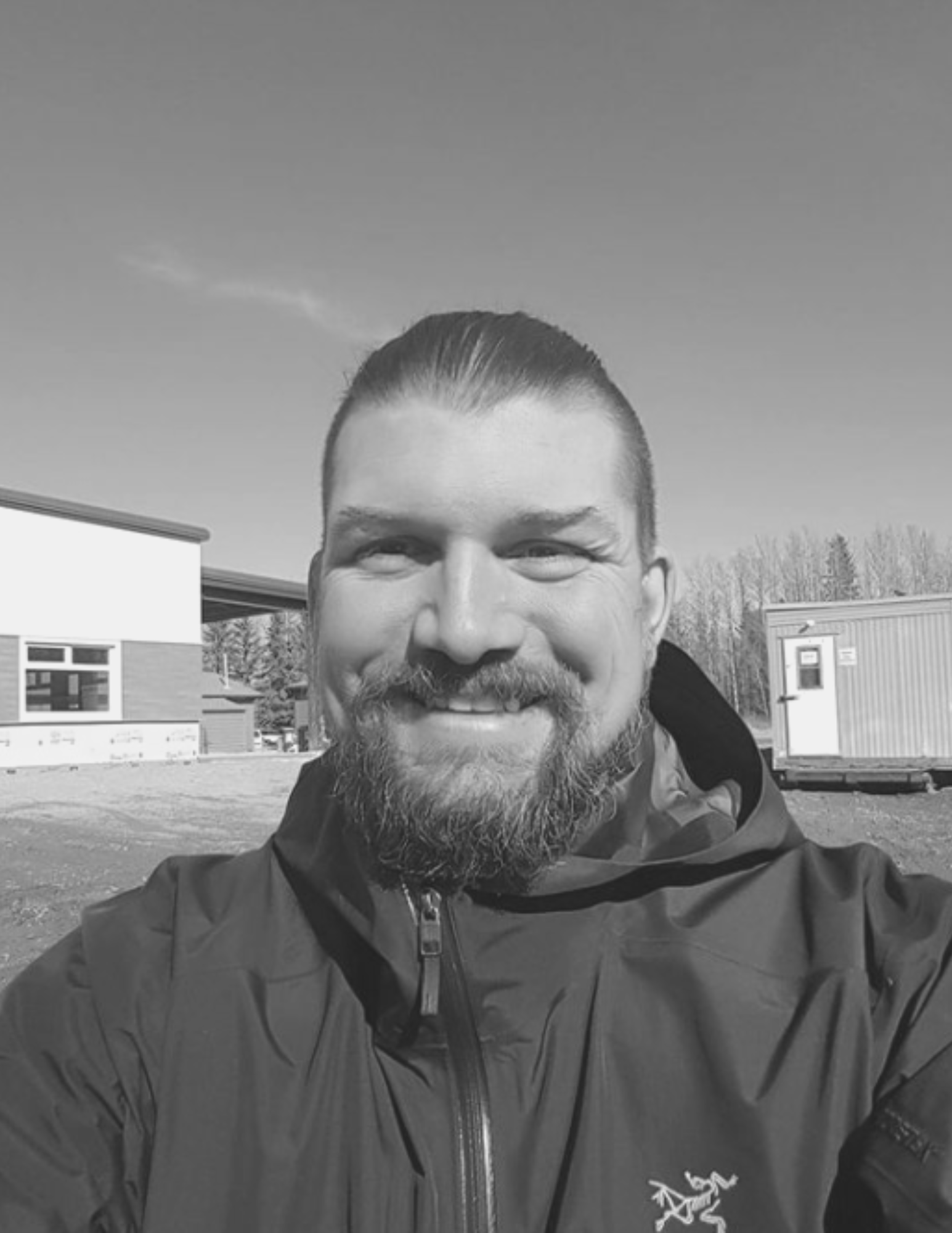 Our Executive Director Gerrit "Wind" Leewes, sets the vision and direction for our organization while supporting and mentoring our leadership community. He has over 20 years of professional camp experience and is an industry leader in outdoor education. Gerrit is local to the Onoway area and grew up in the boreal forests west of Edmonton. He did his BA in Recreation and Leisure Studies at the University of Alberta before moving to Vancouver Island to mentor in nature awareness and the 8 Directions teachings. During his time at the U of A and on the Island, Gerrit began working at summer camps and was drawn to their ability to foster growth in children. After working with two other Alberta camps, Gerrit joined Camp Warwa as a Facilitator before eventually being promoted to Executive Director. He is a Past President of the Alberta Camping Association and a tremendous resource to the entire camping community. He lives at Camp Warwa with his wife Faith and kiddos Erik, Connor and Jack.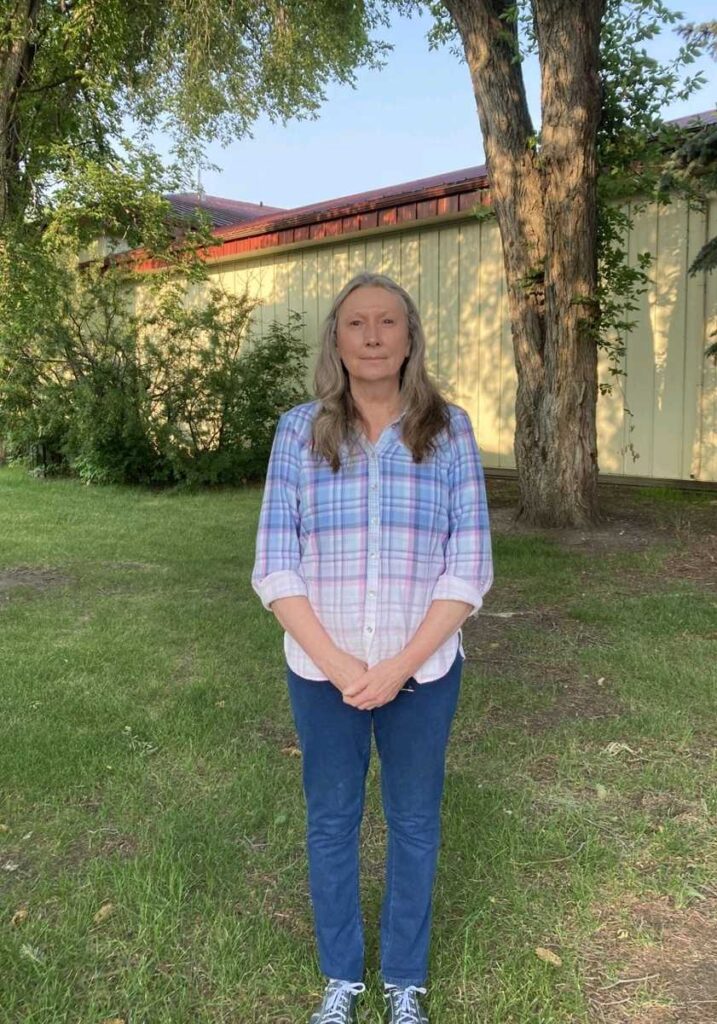 Administrator
Our Administration Manager, Joeanne joined the Camp Warwa team in 2019. Retiring from a career in the banking industry, she brought with her the knowledge of finance and customer relations. Joeanne handles all the financial needs of camp and our staff.
She and her husband Gary, moved to Lac Ste. Anne County in 1978. Built their home, raised 4 children, enjoy their grandchildren, and have continued to appreciate the lifestyle of country living.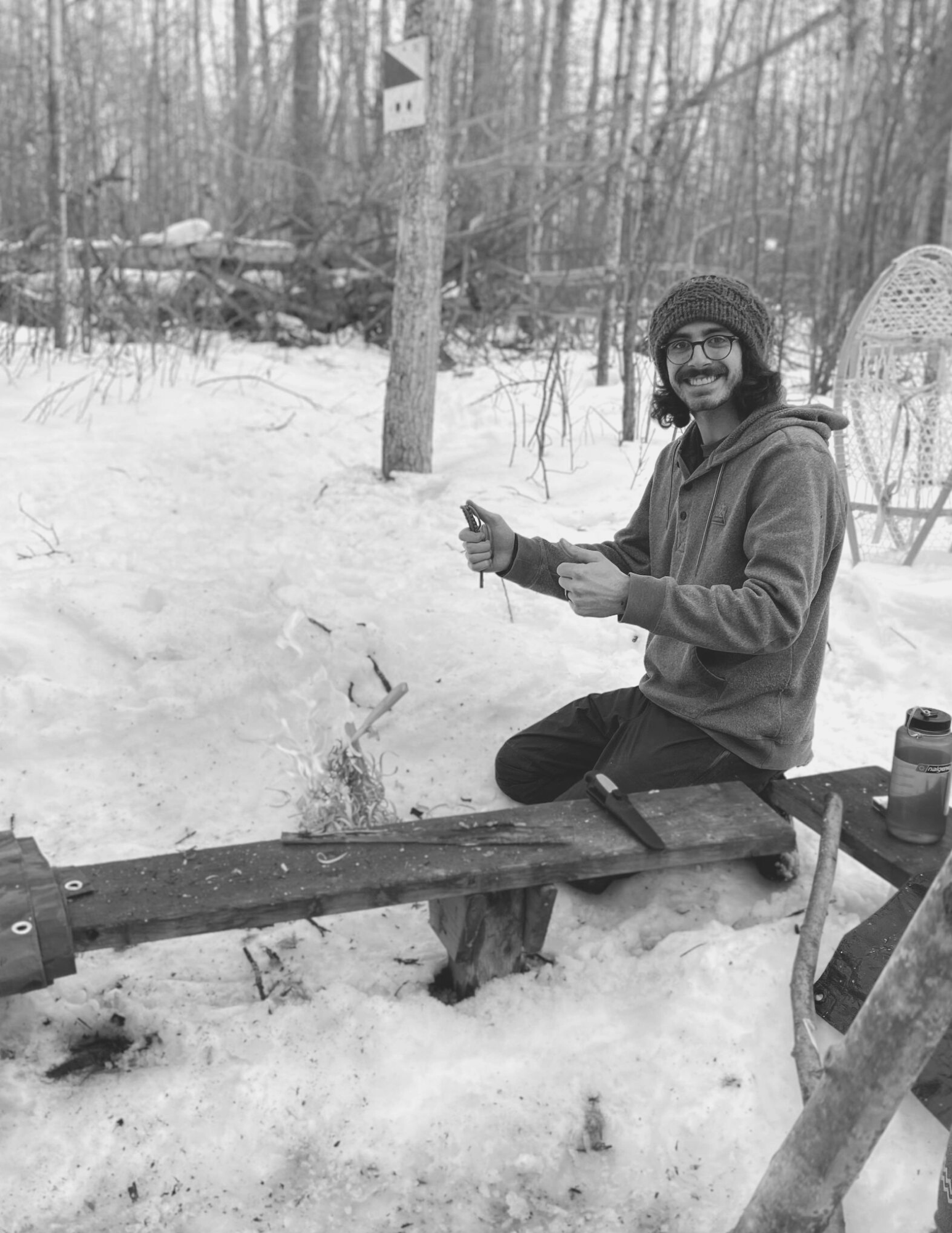 Operations Manager
This year will be Doug "Mud" Kelly's third summer hanging out at Warwa. You can usually find him working on Excel, organizing schedules, staff, and programs. He also squeezes in fun times with campers and staff any chance he can get! Before coming to Warwa, Mud spent over a decade at Camp Encounter as a camper, Counsellor, and Program Staff. That's where he met his wife, Spruce. They now live at Warwa year-round, along with their dog Mowgli.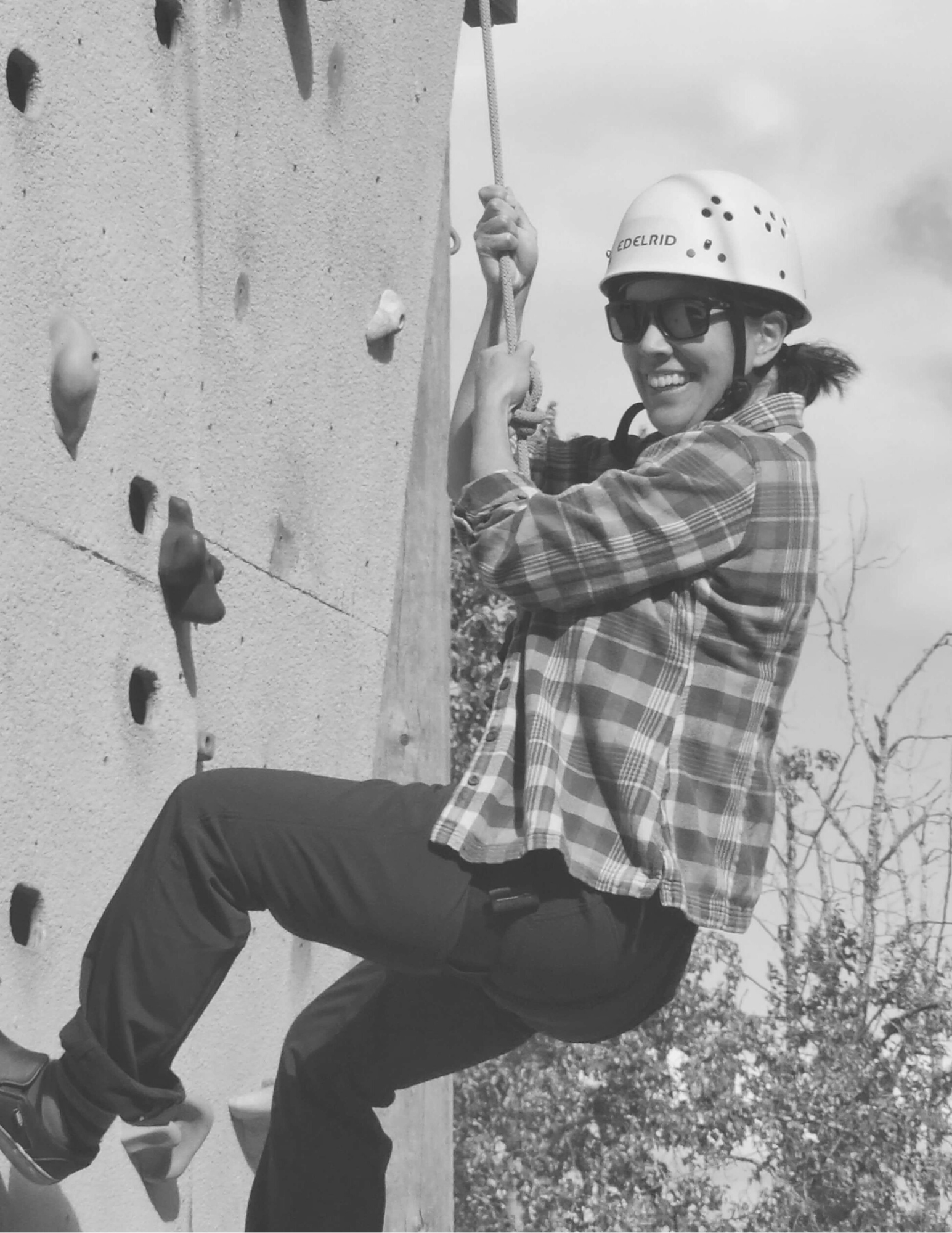 Community Relations Manager
Karina Tetrault, or "Squirrel," is so excited to work for Camp Warwa and put her 20 years of outdoor programming administration experience and love of nature to work. Karina worked for the City of Edmonton for over 17 years, starting as an outdoor program leader and camp leader, then working her way up to a program manager of River Valley Programs and other excellent facilities until she left to spend more time with her daughter. She works from her home in Edmonton near the river valley. Her family loves to spend time outside skiing, biking, camping, or going for a walk. Karina is keen to help you with your camp needs and connect with all members of the Camp Warwa Community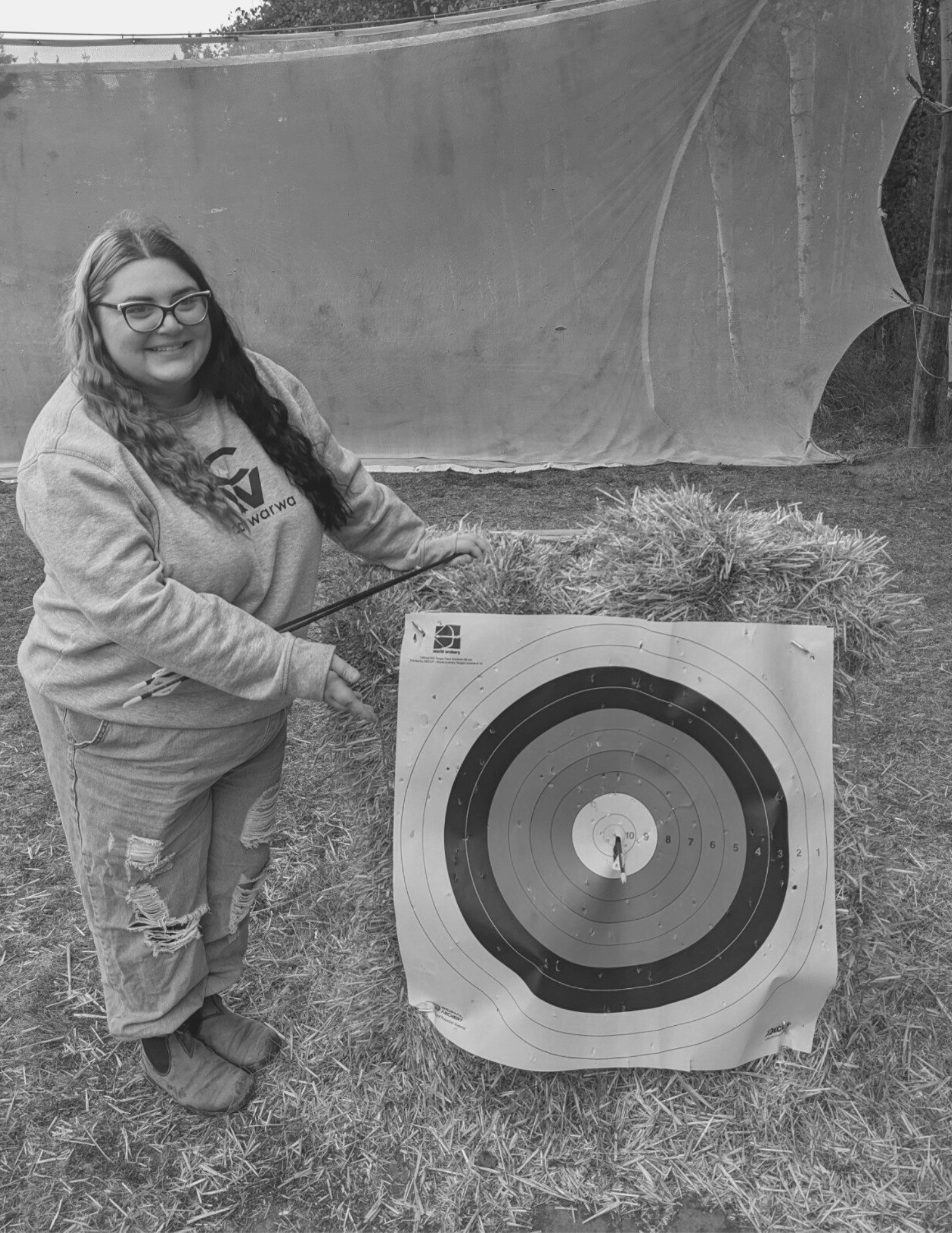 Social Media Coordinator
Miranda began began working with youth at Camp Warwa as an instructor in 2011, which was the starting point for focusing on working with kids in recreation. Throughout and upon completion of her BA in English from the U of A: Augustana, she worked in Camrose as an instructor, administrator, and director for a youth musical theatre company. Along with working as a communications coordinator for multiple clients, Hoot enjoys time with her husband and littles! Miranda is looking forward to connecting with alumni, parents and future campers!occupancy or use as their purpose.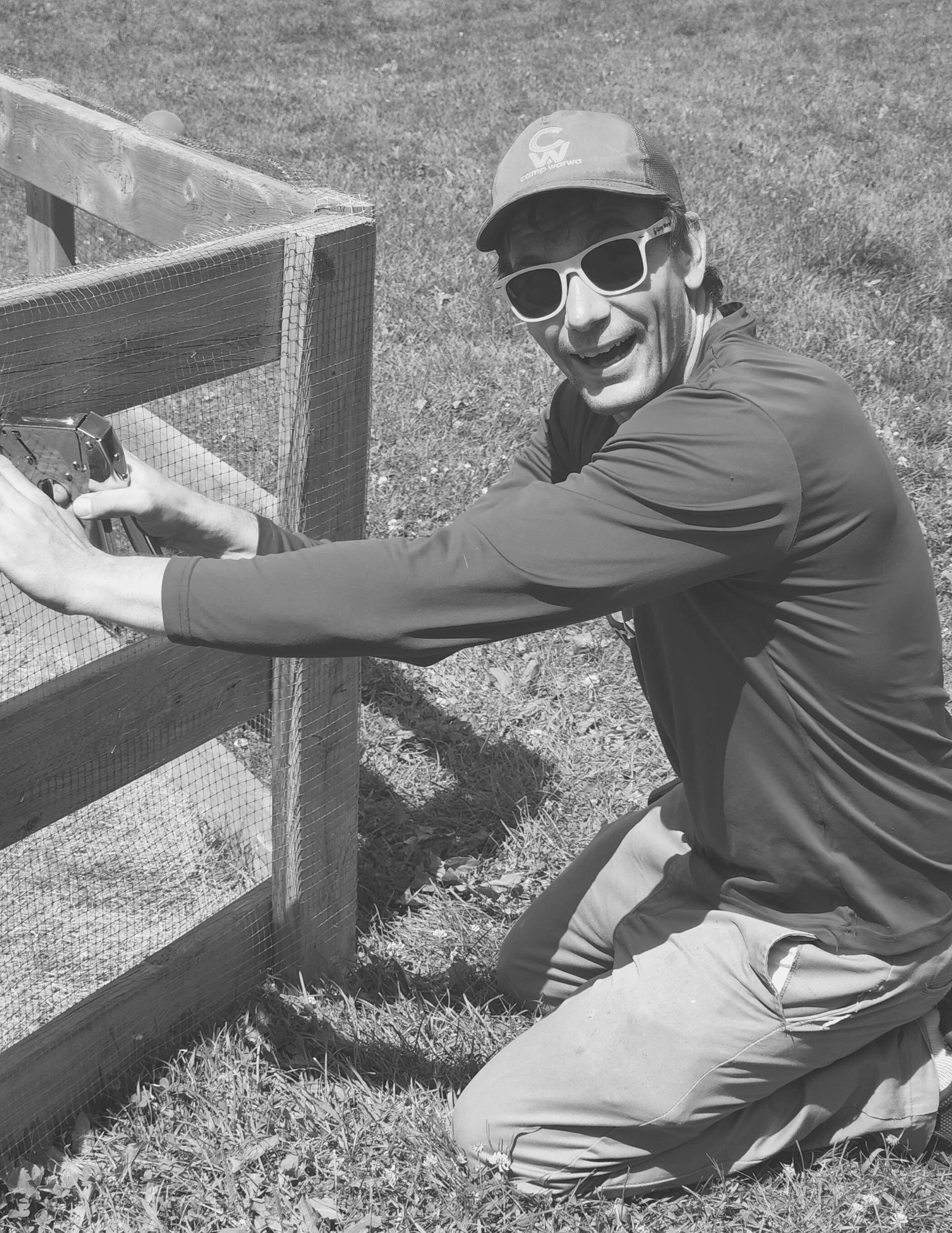 Caretaking Coordinator
Michael "Keeper" has been with Camp Warwa since 2021. He is a skilled carpenter and landscaper, among many other areas of expertise. While he keeps camp looking great, he always looks for ways to improve the site. Keeper is also a beekeeper and geology enthusiast. He and his partner Ambre (aka Nanook – a longtime camp staff alumni) live nearby on Lac Ste. Anne.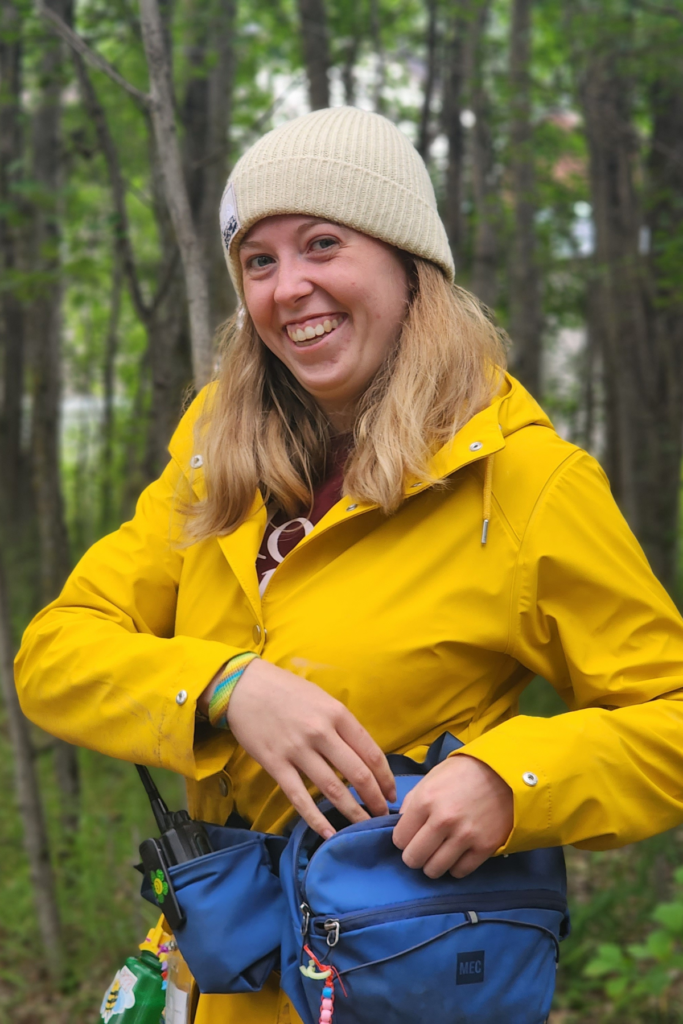 Program Coordinator
Gecko is a well known name by campers at Camp Warwa, and we are very fortunate to have her join us as a Program Coordinator! She is a fierce campfire song leader, always there to lend a helping hand, and her passion for camp shines in all that she does! When she isn't at camp, she is focusing on learning new skills in the areas of Psych and Sociology!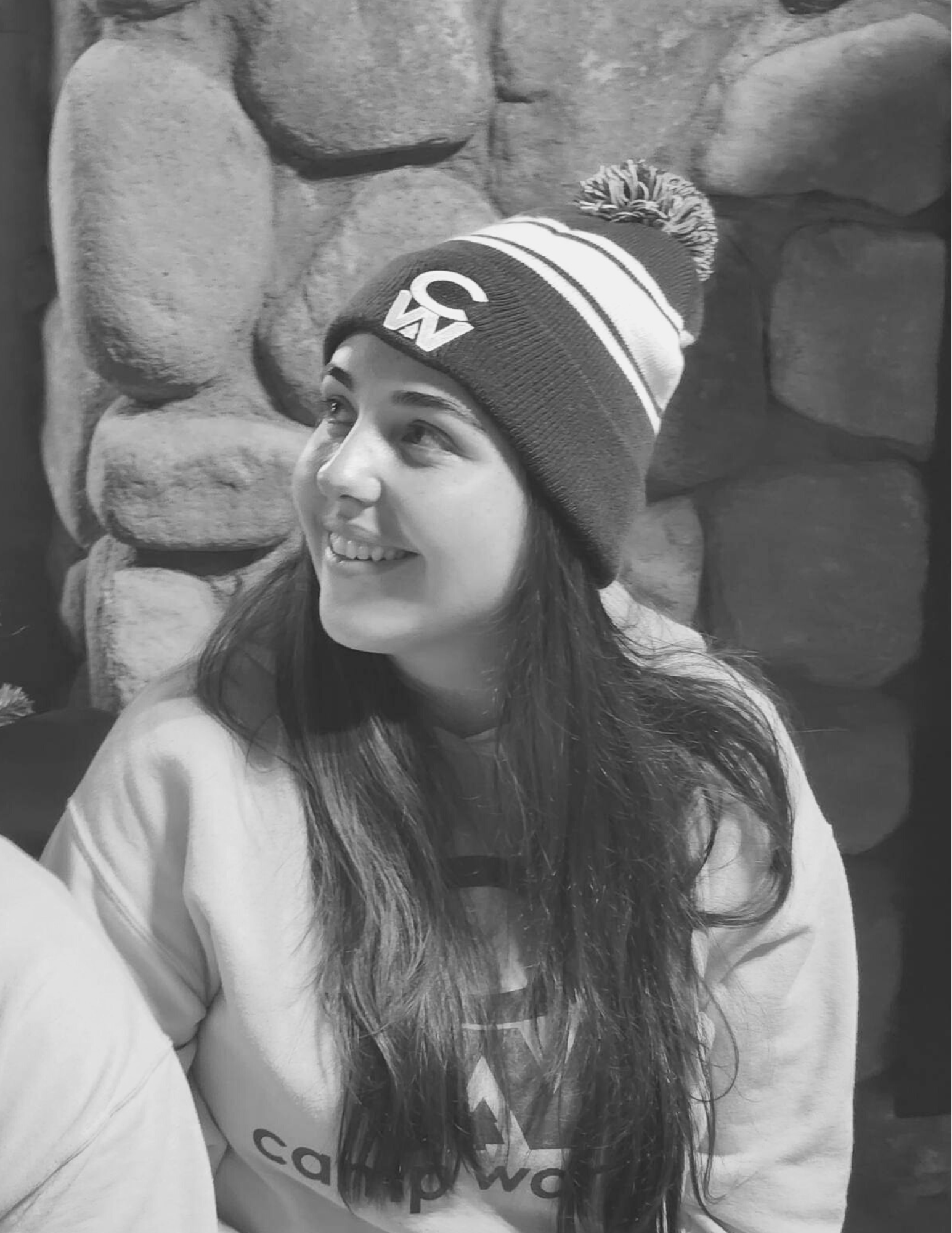 Program Coordinator
Sarah Smeltz, or Worm to her Warwa family, is excited to be returning again this year as Program Coordinator. Outside of camp, Worm has earned a degree in Honors Psychology from the University of Alberta, where she has spent the past off-season working as a lab manager for the Songbird Neuroethology Lab. There she spends much of her time learning everything she can about Alberta's chickadees. Looking toward the future, Worm hopes to integrate everything she has learned and continues to learn from Camp Warwa to develop an intergenerational, camp-based program for children and seniors to learn, grow, and make memories together. Worm strongly believes that Camp Warwa is a place for gathering, friendship, growth, and community. Everyone can find a home at camp, which makes our community such a wonderful family to be a part of. Another season of adventure awaits!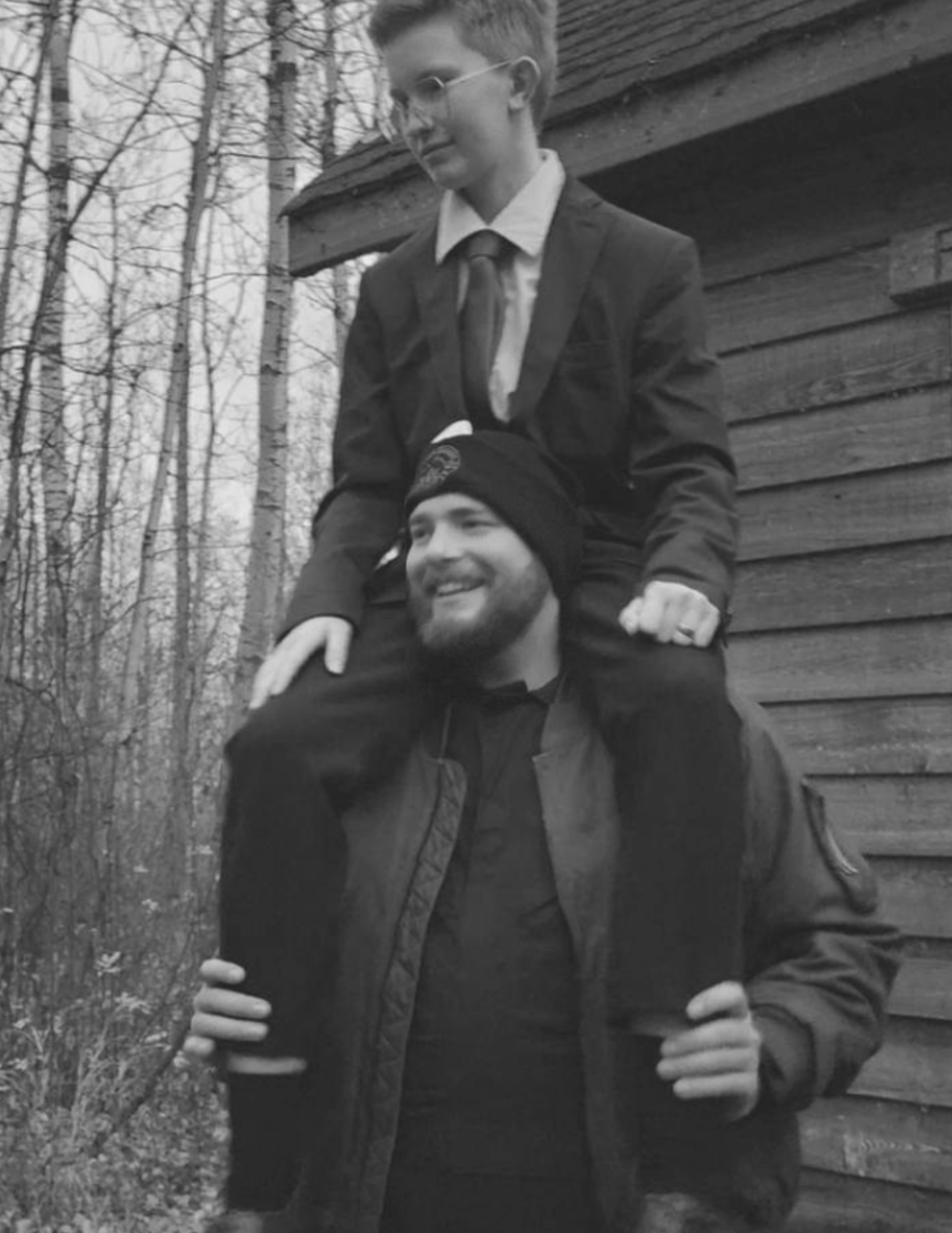 Program Coordinator
Joshua Cole, or Boone to friends and campers alike, is eager to step into his new role of Program coordinator this year. Boone is a 2022 University of Alberta Graduate, earning an Honours Psychology degree. He hopes to use both his degree and previous experience as a councillor to make Camp Warwa the best it can be for both campers and staff. He is excited to be back at camp this year, finding that nothing else really compares to the fun and enjoyment he gets out of work at Warwa. Boone loves being in nature and is hoping to spend the most amount of time possible, out at camp experiencing it. He is a little disappointed that he won't be able to hang out with all of the awesome campers due to his role but does look forward to reconnecting with old friends and making new connections with this year's staff team.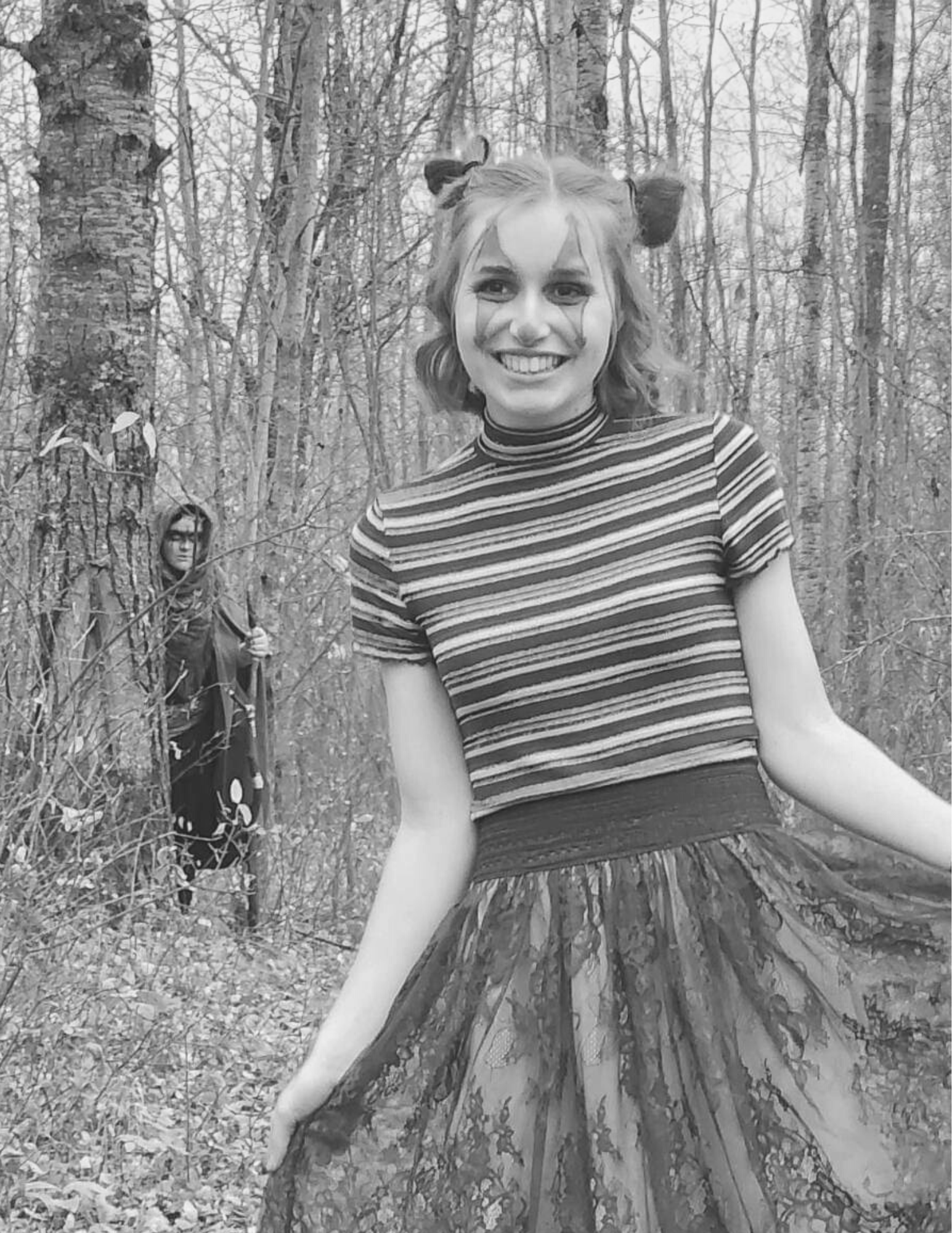 Program Coordinator
Rubie Shatford, a.k.a Opal, is thrilled to be back at Warwa, this year as a Program Coordinator. Opal's been part of the community since she was a wee little explorer camper and she's been absorbed ever since. When she's not at camp, you'll find her working toward degrees in physics and secondary education at Campus Saint-Jean. Opal loves to craft, unicycle, canoe, and spend time outside with her tortoises, Tortellini and Rigatoni. She is very excited to connect with the community, staff, and campers alike, and help others grow alongside her. See you around the campfire!!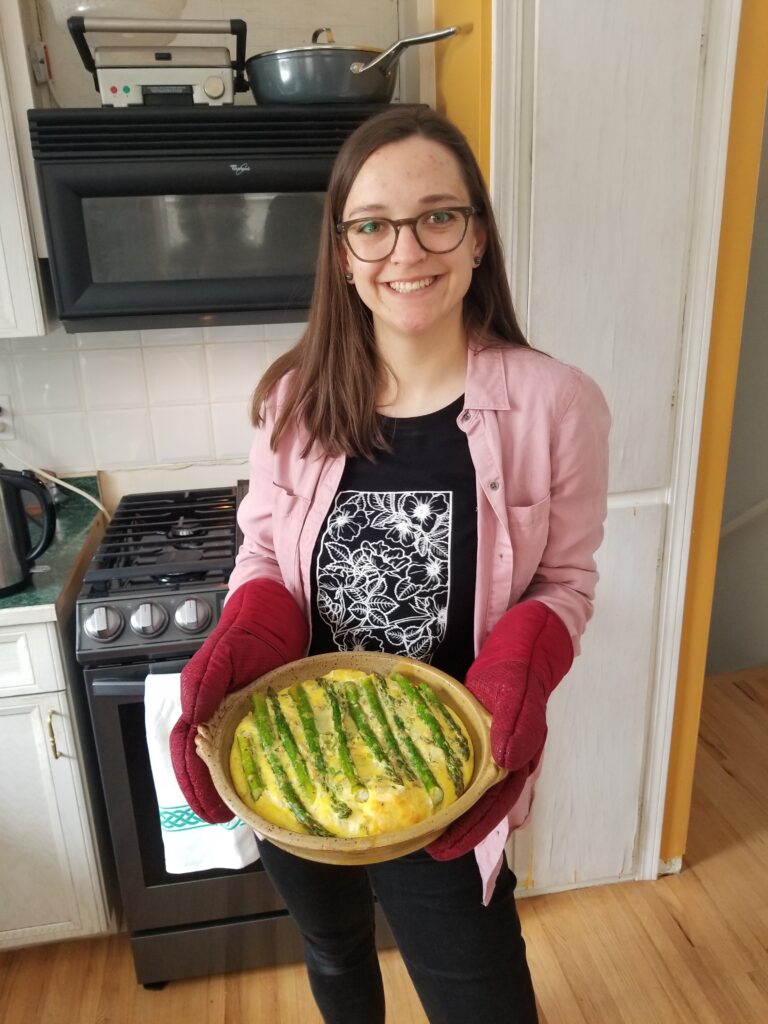 Food Service Coordinator
Spruce moved to Warwa in the spring of 2022 with her husband, Mud. She is excited to have more time at home this summer with the camp community, in her role as Food Service Coordinator. Her love of cooking, eating delicious food, and organization will be well suited to the role! Spruce grew up going to summer camp, which she loved for the time spent adventuring outside and being goofy with pals. She has a Bachelor of Science in Conservation Biology, and loves to spend time outside looking at plants and birds. Stop by the kitchen this summer to say hi to Spruce as she cooks and dances up a storm!
Want to work at camp this summer?