About Us
Through adventures in the outdoors, we believe our campers will foster friendship and memories to last a lifetime! Whether this is your campers first year at camp or their 10th, we promise a safe and fun-filled space for imagination, exploration, and connection! Camp Warwa is a proud member of the Alberta Camping Association and offers programs in accordance with current accreditation standards.
Get a virtual tour of camp!
Donate, become a member, or volunteer!
Alberta Camping Association
Camp Warwa has been an accredited member of the Alberta Camping Association (ACA) for many years. The ACA represents organized camps in Alberta that meet standards of best practice and safety. Camps that become members must meet – Robert Legare (Ormsby School Group Chaperone 2022)hundreds of accreditation standards and support the association with a yearly membership fee. When Camp was first founded, these standards provided us with a guide to develop our programs and they still guide us today.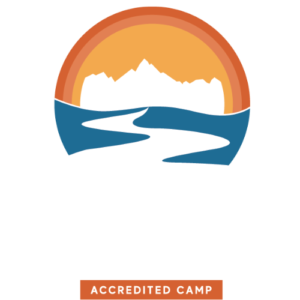 For the past 40 years the staff of Camp Warwa have been "Making A Difference" in the lives of children and youth from all over Alberta. Camp Warwa is Non-Profit Society, a registered charitable organization and is an accredited member of the Alberta Camping Association.
Camp Warwa is open to the general public and welcomes everyone to attend our programs.
In 2021, the new Dining Hall was built thanks to the donations from our generous community! Learn more about the Dining Hall project today!
---
– Robert Legare (Ormsby School Group Chaperone 2022)
We are a Metis family and really appreciated that a land acknowledgement was done. It was also likely the first time sharing my pronouns but in doing so, I am sure it made some kids feel more comfortable as they did not all say what I would have expected. Our group lead was very kind, helpful, and did a great job along with all the staff we interacted with!"
---
The Value of Connection
Every experience at Camp Warwa is intended to encourage and inspire a deeper sense of connection. Connection with other people, with the natural world, and with oneself.
Connecting with Yourself
---
The adventures our campers have at Camp Warwa help them develop confidence and build a more positive self-attitude. They are encouraged to try new experiences and take on leadership roles.
Connecting with Community
---
Our campers experience a community where they feel safe and welcome. They get to be part of traditions, be around positive role models and make friendships.
Connecting with Nature
---
Camp Warwa is a place in nature that our campers can always return to, and all their experiences here are rooted in the natural world.
Connecting with the Generations
---
Camp Warwa is a place that has grown and developed through the legacy left by generations of campers, staff , volunteers and caring teachers. Our campers get to connect with these generations during their time at camp
---
My kids have been going to Camp Warwa for 4 years. They love going. There are so many activities, the camp councilors are great with the kids, if your child has allergies to food they are great with accommodating their needs (I wouldn't want to be the chef). My daughter is at the age that she doesn't want to do summer camps anymore, but always want to go to Camp Warwa. She wants to be a camp councilor when she is older!"
---
My daughter had the best experience last summer! The counselors were amazing – so fun and kind and supportive – and the activities were safe, fun and age appropriate. The food, I'm told, was great too! She can't wait to go back"
---
Our History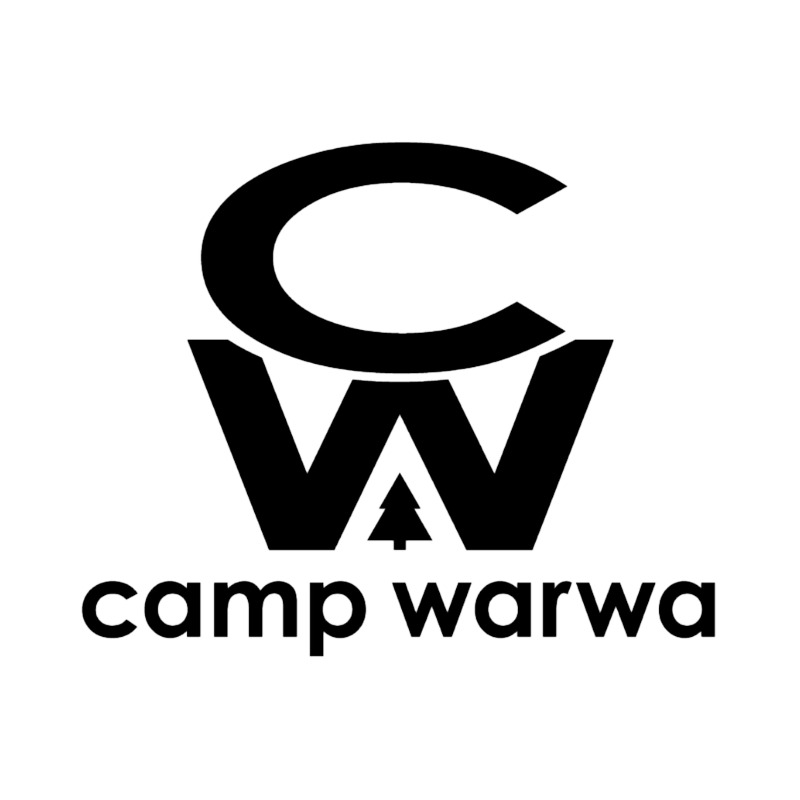 Camp Warwa Begins
Warwa Brothers donated land to the Camp Warwa Society (Warwa Estates). In 1980 the Alberta Northern Progressive Clubs turned the land into a camp. During the 1980's volunteers built the main buildings at camp such as the Outhouses, South Pavilion, The Stash and the Picnic Pavilion.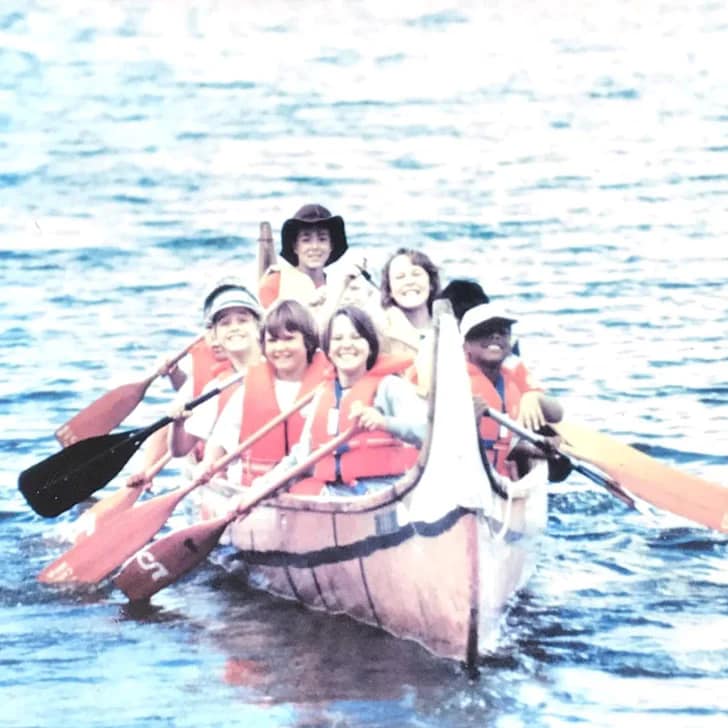 Camp Starts to grow
In 1986 the first summer camp programs opens for registration. 1998 was the firs year that year-round outdoor programs began, and in 2001 Camp Warwa starts to offer out-trip programs for campers! During this period camp was continuing to grow with each year. New buildings of Hosler Hall, Robin's Nest and the Tipi were Built.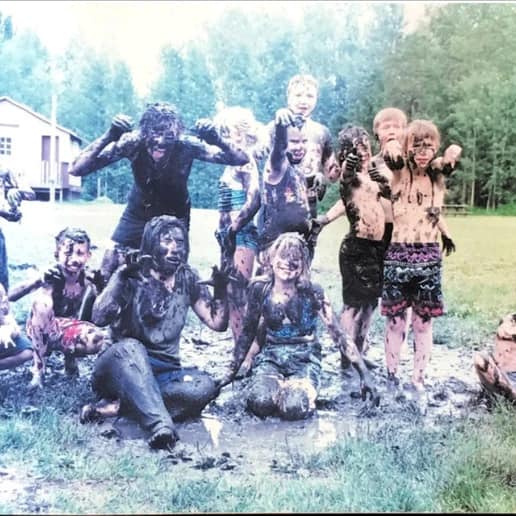 Leadership Programs
In 2004 Camp Warwa starts to offer a Leadership Camp Program for older campers. Over time, this program transformed into 2 and 3 week programs, which inspired the launch of the Wayfinder Program that opened for free to grade 9 campers in 2022.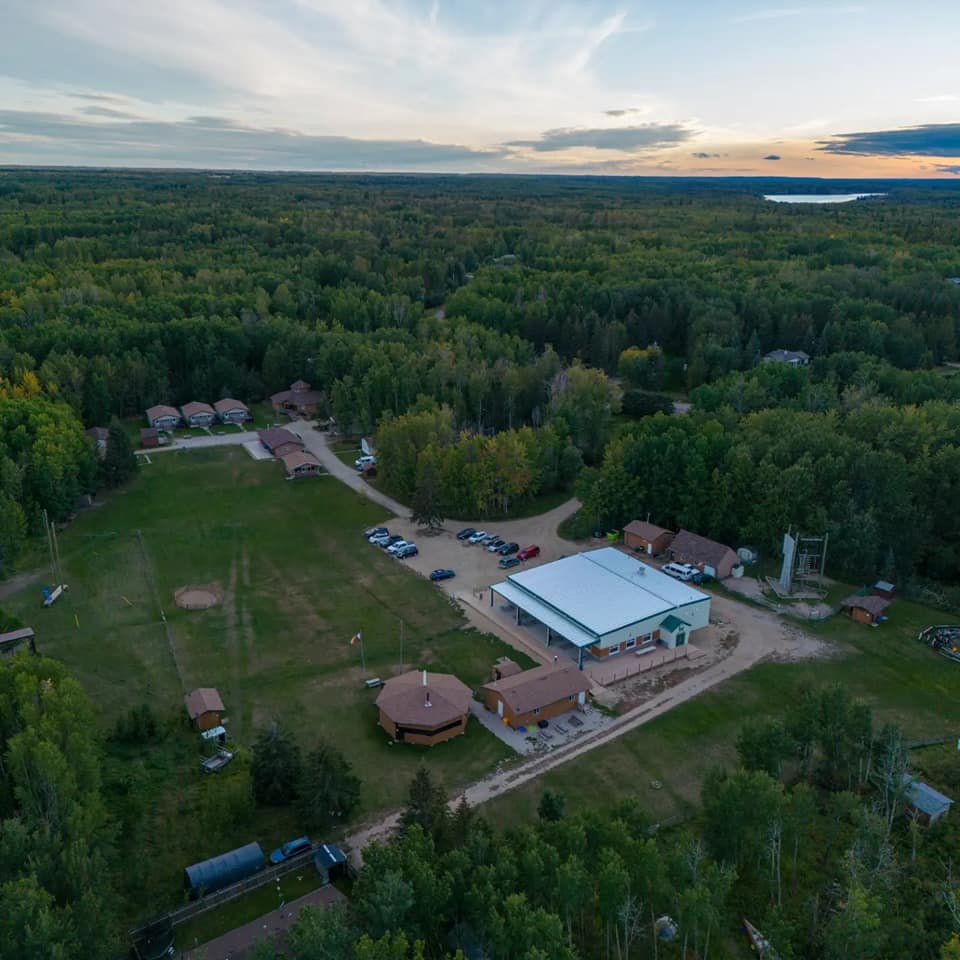 Expansion
During this decade Camp saw a huge growth with
camps infrastructure. Many new buildings were built to
help push camp to be the best it could be! Our Camper Lodges
of Begin, Dunstall and Lister were built in 2010 while our other
camper lodge Simpson was built just one year later in 2011.
The Executive Director's residence was built in 2013 and the
Camp Directors residence was built in 2014. This new growth
didn't stop there with the new staff accommodations being
built in 2015-2016.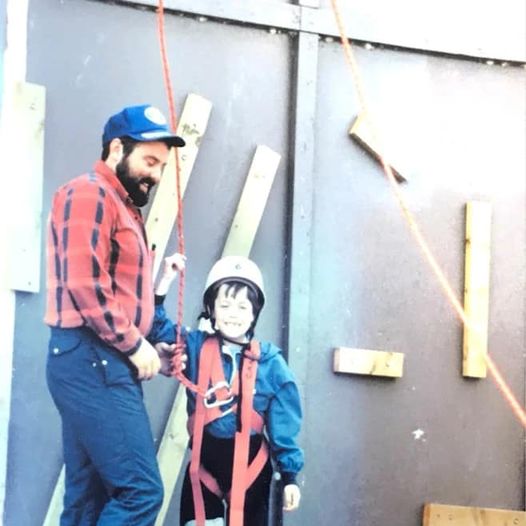 Camp Warwa was one of the largest camps in Western Canada
By 2015 Camp Was has now grown to be one of the largest
camps in western Canada. Outdoor education programs reached new heights, with hundreds of schools attending camp each year.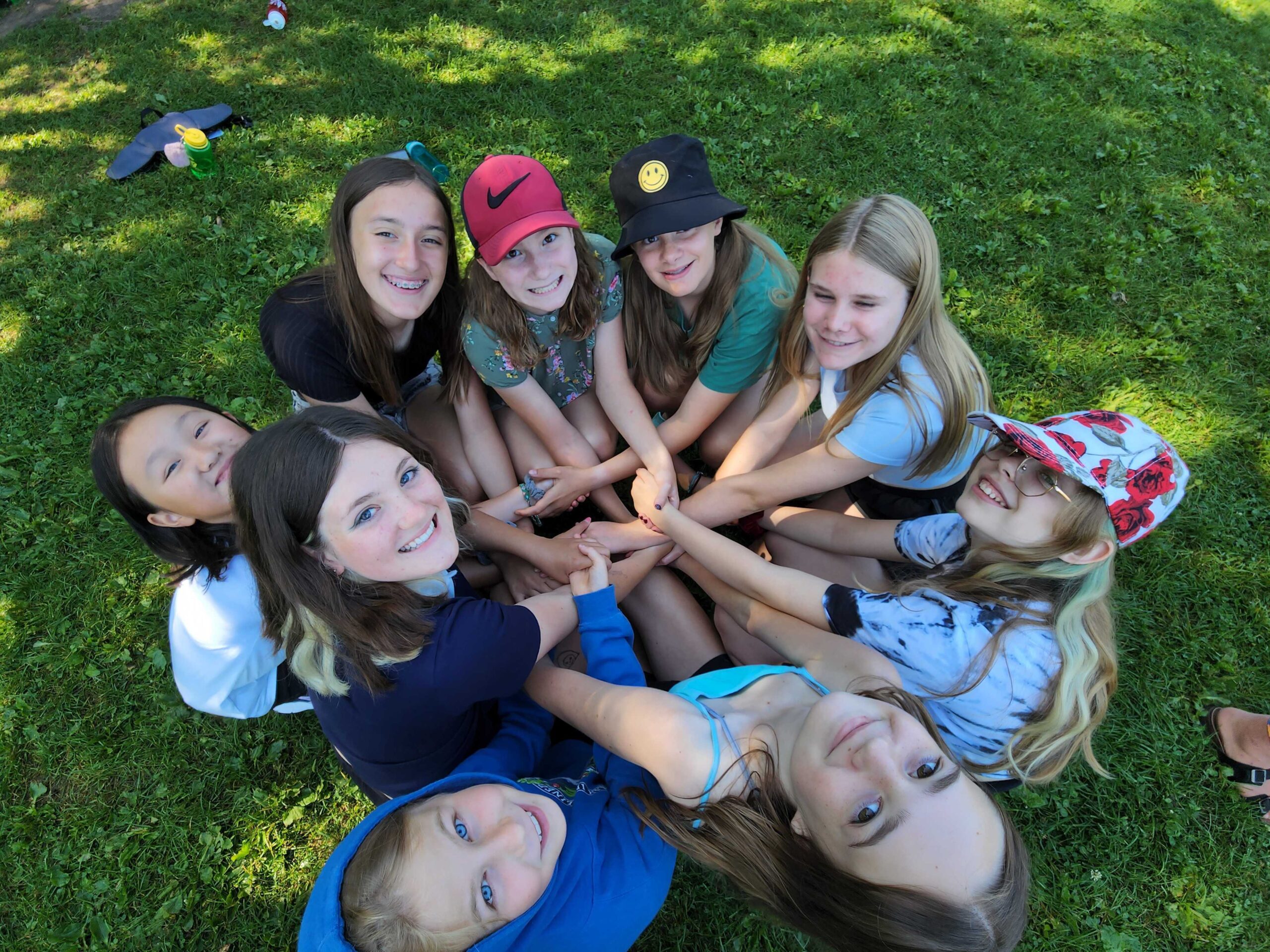 Camp had over 1,000 children each year
Summer camp programs reached over 1,000 children
annually in 2019, with the majority of programs filling in the first few days of registration opening.
Just as in that first summer, Camp Warwa still offers a camper subsidy program to ensure that camp is
accessible to everyone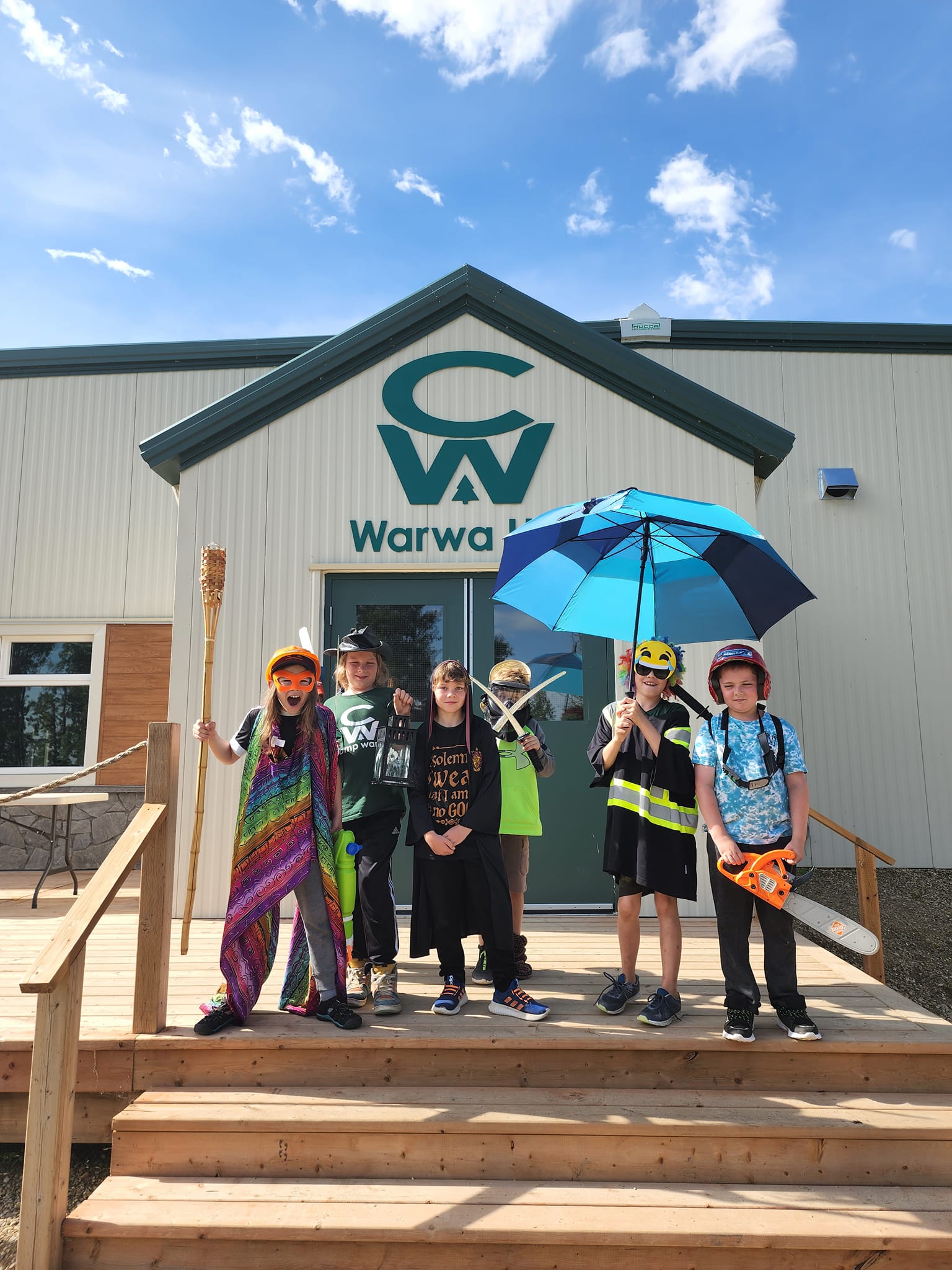 Camp Warwa celebrated our 40th
anniversary!
2020, our 40th anniversary, was a remarkable one for Camp
Warwa. Due to public health restrictions, we were required to
suspend all programming for 2020. During this quiet year, we
were able to proceed with the building of our brand new dining
facility. This amazing facility opened in time for summer camp 2021, where we hosted covid-safe overnight camps for the first
time in over a year. We were very thankful for being able to
welcome campers and staff back in 2021!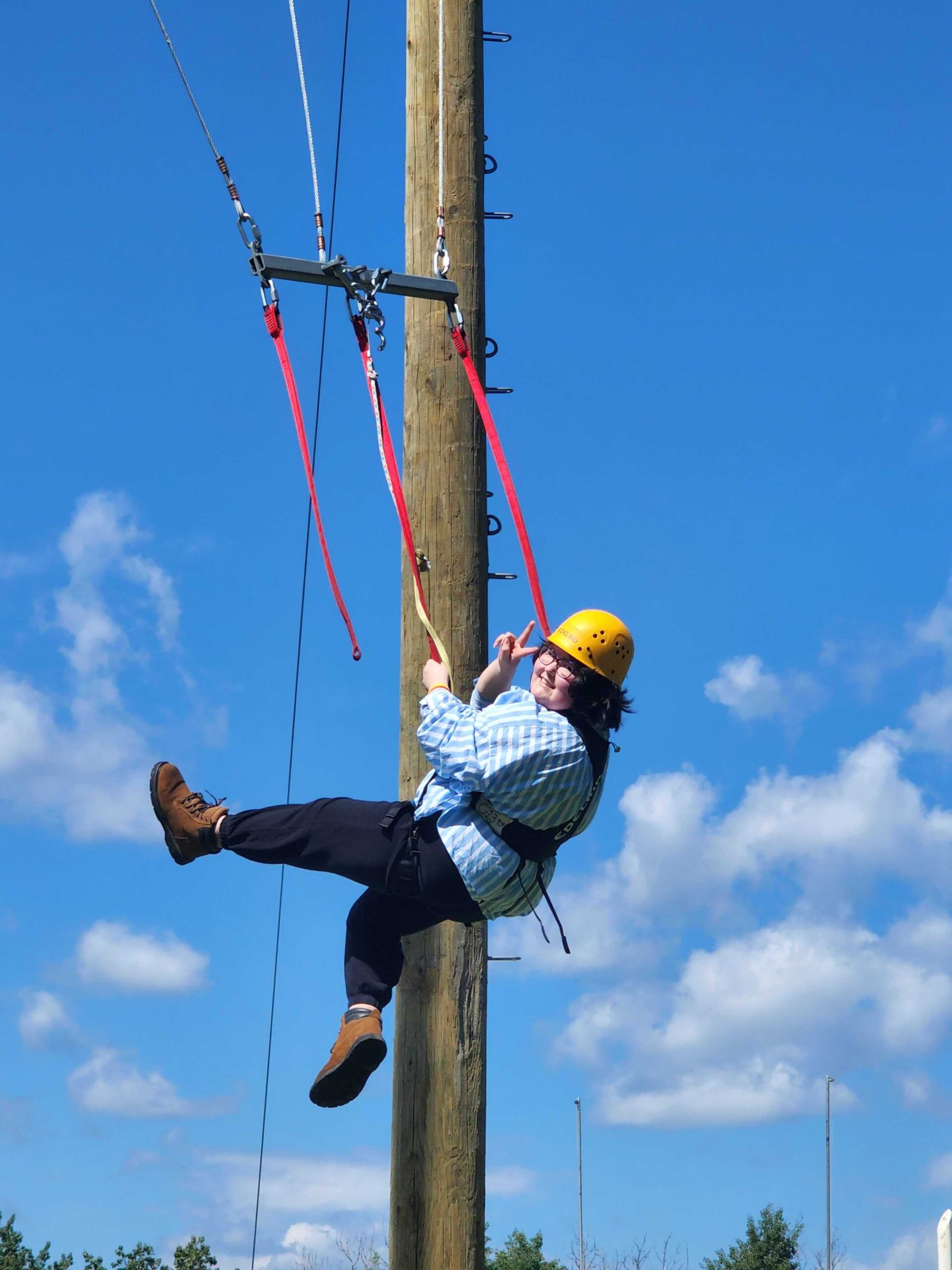 Camp Opens Again!

Camp Warwa opened back in
full swing!