Come for the Adventure. Stay for the Memories
Day Camp (Grades K-5)
Enjoy all the awesome parts of summer while getting to enjoy the comfort of home each night! Our day camps are great for those who want to have the summer camp experience without the overnight commitment!
Pioneers (Grade K-2)
Our youngest campers will go on BIG adventures this summer with a variety of opportunity for play and outdoor exploration! Whether they are trying out a rock climbing wall, giving the slingshots a test, going on scavenger hunts, or working on building bug mansions, they will have a bundle of fun out at camp!
Explorers (Grade 3-4)
Explorers have the opportunity to reach new heights by venturing in the treehouse (limited camp availability), trying out the climbing wall, taking a shot at archery and conquering challenges as a group! What will your camper explore this summer?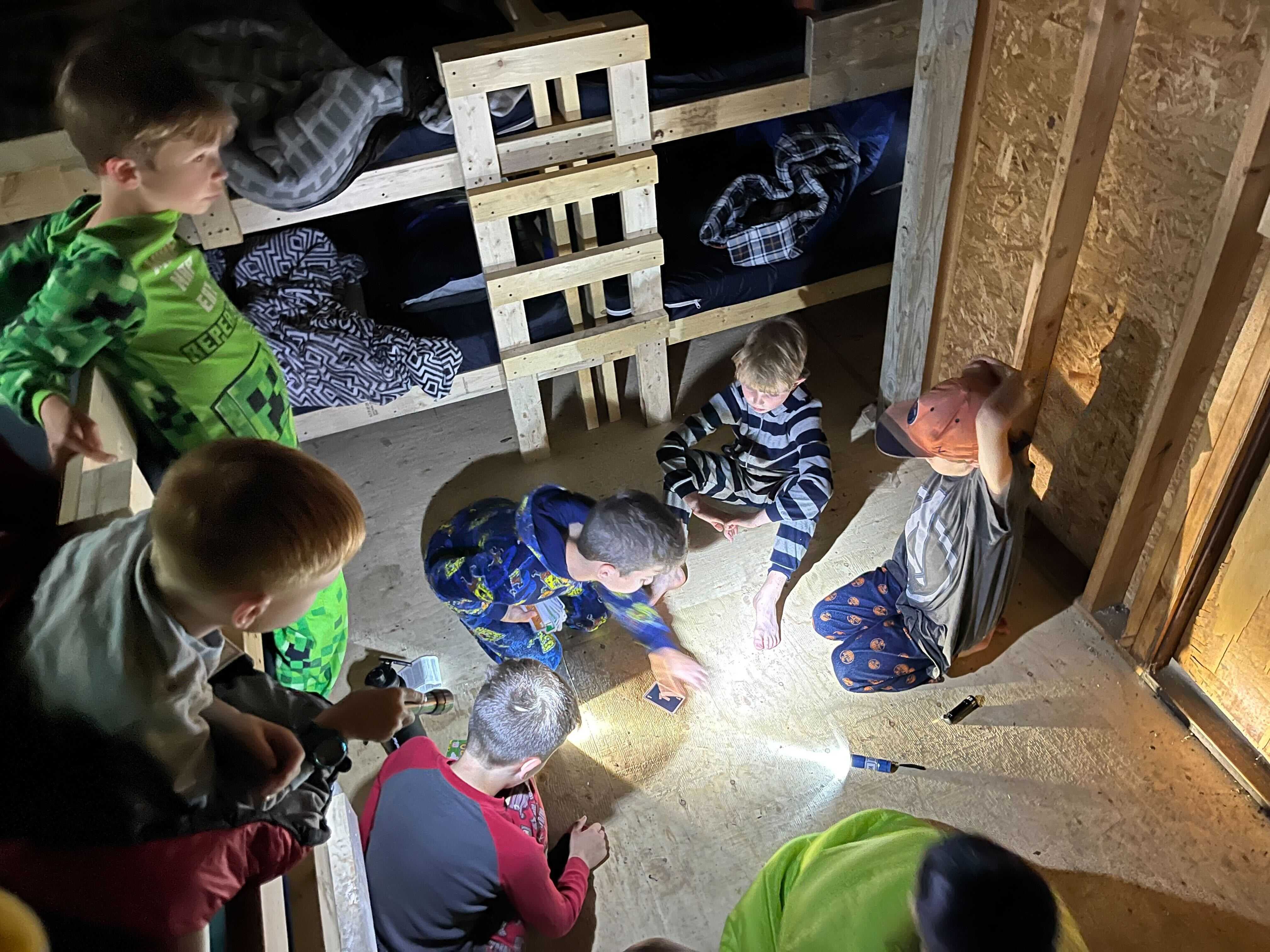 Voyagers (Grade 5-6)
Voyagers will seek out new adventures as a group whether they are getting to know the land by learning nature skills, going out on horseback, canoeing down the rive, or venturing on the hike of a lifetime! Our voyagers will get to try out the high ropes and reach new heights as they journey down the zipline! What adventure will your camper choose this summer?
Adventurers (Grade 7-9)
Our oldest campers will go beyond this summer as they tackle the Giant Swing, go off on amazing adventures, and grow closer as a group. Our adventure groups are now offered with Co-ed options and include the choice of Horse, Hike, DnD, Nature Skills, and Canoe (Limited availability). What will you do this summer?
---