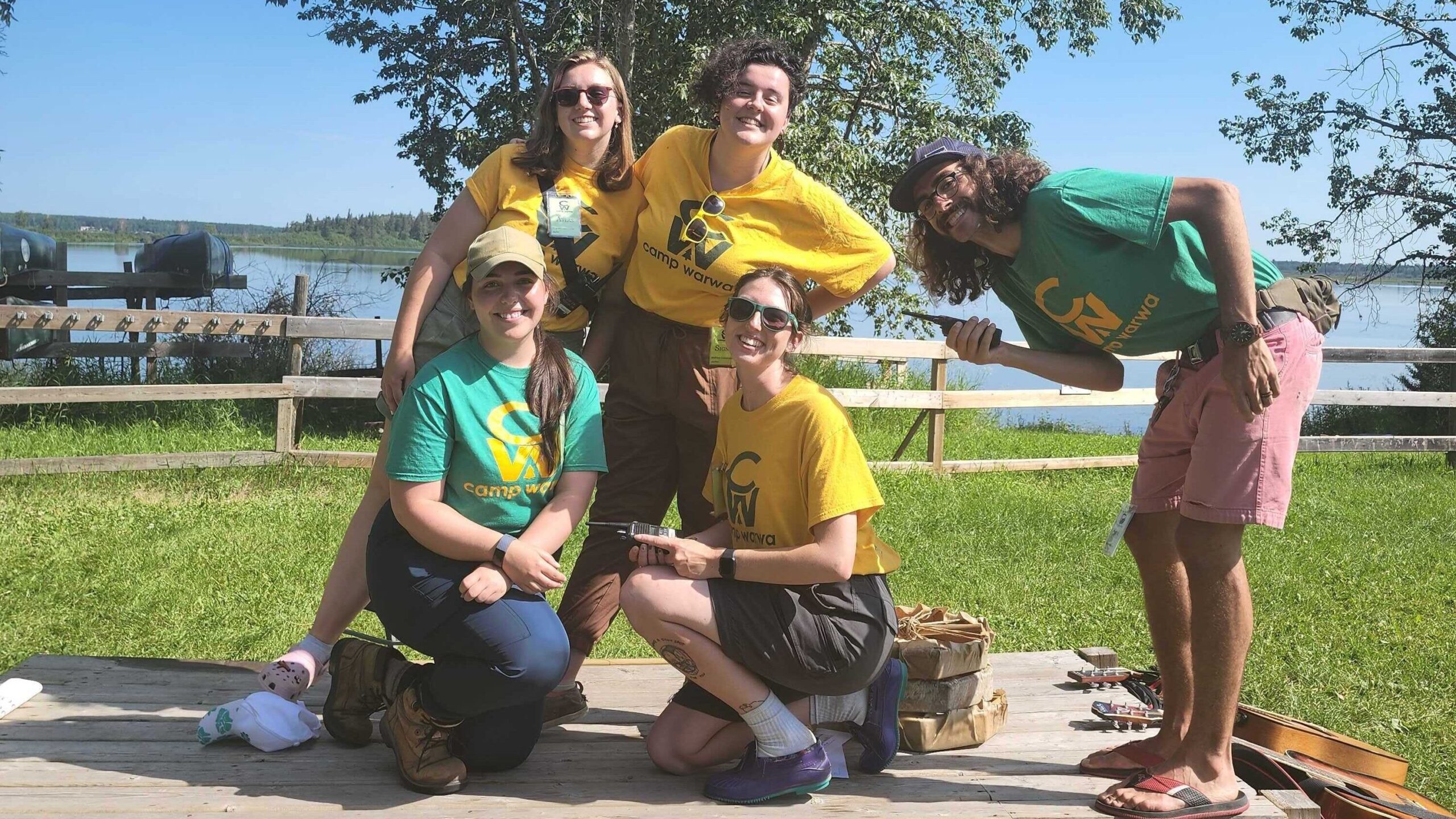 At Camp Warwa, you will have the opportunity to work and play hard while working with youth, going on outdoor adventures, and gain new training and insight in the world of outdoor recreation!
Come join our team today!
We believe that work in the outdoors fosters skills in leadership, compassion, problem-solving, teamwork, responsibility, and a respect for others, yourself, and the outdoors!
Why Work at Camp Warwa?
Working at Camp Warwa means having an experience you'll never forget. All our staff are committed to helping make the world a better place, by making a difference in the lives of children.
We believe in the power of personal growth. We give experiences to our campers that support them in their personal development, and we also embrace personal growth as a staff team. Camp Warwa will support you on your personal journey and will do all we can to help you grow as a professional. We are dedicated to being a leader in the outdoor educaiton field and are committed to offering the highest quality learning experience possible for our clients and staff team.
Non-Binary & LGBTQ2S+ Staff
Camp Warwa believes that diversity and inclusion are essential qualities of a community. We are an organization that welcomes people from all manners of cultural backgrounds, genders, sexual orientations, and communities!
We talk openly with our campers about everyone's pronouns. Everyone's pronouns and names are respected.
Working towards Gender Neutral Bathrooms
At Camp Warwa, we are building a gender-neutral bathroom, as our bathrooms are currently gendered male and female. Staff are welcome to use the most comfortable bathroom and feel supported by their fellow camp community.